Parts of Australia Report Rare Summer Snow
Rare summer snow has been falling on multiple Aussie ranges these past few days, as anomalous cold sweeps much of the continent.
The Bureau of Meteorology has confirmed settling snow blanketed north Tasmania's Cradle Mountain over the weekend, with Forecaster Luke Johnston saying it showed how volatile Tasmanian weather could be, given the 40C high observed last week.
"It's certainly an extreme example of how the weather in Tasmania can change quite quickly," he said.



Snow has also been observed in the southern and western parts of the isolated island state, including the rare summer falls at Mount Wellington–located in Tasmania's SE coastal region. As reported by 9news.com.au, Monday brought "major snowfall and temperatures of -1C" to the mountain.
"We were lost for words," said Mr Van Beek, who is holidaying in nearby Hobart with his family.
"When we drove up we saw there was snow already on the trees and on the grass, and then this cloud just came over us and we couldn't see anything, it was completely white, and 10 minutes later it was snowing," he said.



"We were able to pick up the snow and throw it at each other," said Mr Van Beek.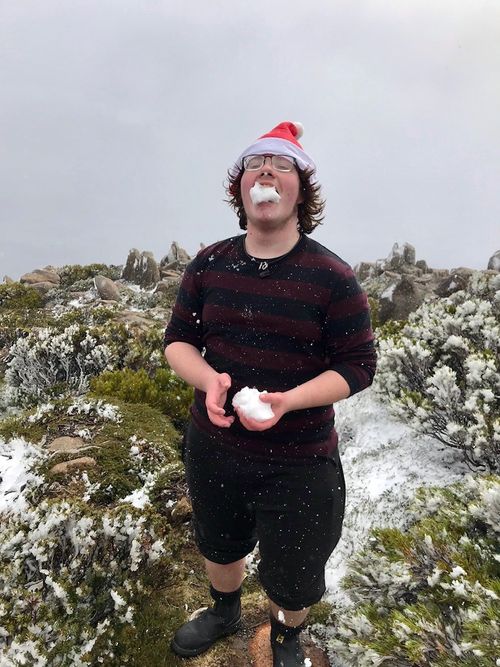 Furthermore, all this anomalous COLD hasn't just been confined to Tasmania either, with much of the Australian continent suffering temperature departures some 12C-16C below the seasonal norm of late:



Don't fall for bogus, warm-mongering political agendas… our future is one of ever-descending COLD in line with historically low solar activity, cloud-nucleating Cosmic Rays, and a meridional jet stream flow.
Prepare accordingly — learn the facts, relocate if need be, and grow your own.
This "event" is entirely survivable for those who reject the empire model and return to the Earth.



Social Media channels are restricting Electroverse's reach — be sure to subscribe to receive new post notifications by email (the box is located in the sidebar >>> or scroll down if on mobile).
And/or become a Patron, by clicking here: patreon.com/join/electroverse
The site receives ZERO funding, and never has.
Any way you can, help us spread the message so others can survive and thrive in the coming times.


Grand Solar Minimum + Pole Shift