Europe's Big Spring Freeze — Arctic Blast to Grip the Continent delivering Sub-Zero Temperatures and Rare April Snow
Latest GFS runs are forecasting a truly frosty and snowy next 7+ days for the majority of Europe, as winter continues to encroach ever-further into spring — a phenomenon long-predicted by those who study the Sun's impact on climate.
Beginning this weekend, brutal Arctic cold will engulf practically ALL of Europe sinking temperatures some 16C below-the-seasonal-average for many:


GFS TEMP ANOMALY (C) — MARCH 30 to APRIL 7

Over the past few days, heavy snow has already been building on the continent's higher elevations…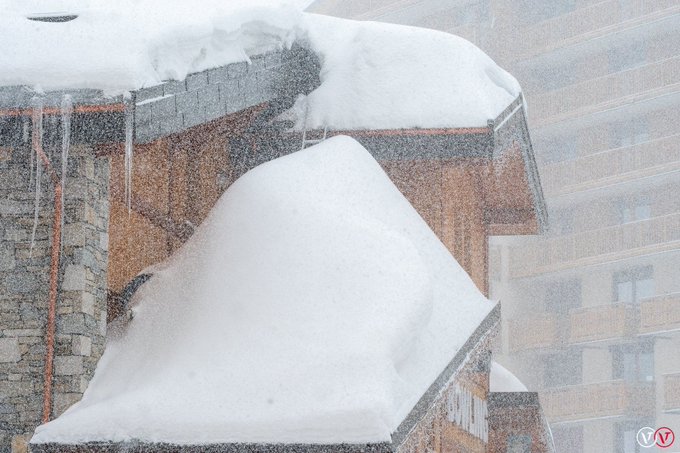 …and there's plenty more where that came from.
GFS runs are predicting rare April snow accumulating during the next 14-or-so days, particularly in Norway, Sweden, NE Russia, Latvia, Lithuania, Belarus, Ukraine, the Balkans, Italy, the Alps, Spain, and even the UK (also, note the substantial falls in Eastern Turkey, Georgia, Armenia and Azerbaijan):


GFS TOTAL SNOWFALL (MARCH 27 to APRIL 12)

Low solar activity is disrupting the jet stream, reverting its usual tight Zonal flow to a weak Meridional one. This wavy flow diverts Arctic air to the lower latitudes —where us humans reside— and for time-immemorial has heaped untold miseries on the established civilization of the day; rendering its growing regions useless, leading to widespread famine and ultimately its demise.
Overlaying the peak of past civilizations atop the GISP2 Ice Core data clearly illustrates the pattern:



And these COLD TIMES are returning, in line with historically low solar activity, cloud-nucleating Cosmic Rays, and a meridional jet stream flow.
Even NASA agrees, in part at least, with their forecast for this upcoming solar cycle (25) revealing it will be "the weakest of the past 200 years," with the agency correlating previous solar shutdowns to prolonged periods of global cooling here.



Don't fall for bogus warm-mongering political agendas — our future is one of ever-descending COLD & CROP LOSS.
Prepare accordingly — learn the facts, relocate if need be, and GROW YOUR OWN.


Social Media channels are restricting Electroverse's reach — be sure to subscribe to receive new post notifications by email (the box is located in the sidebar >>> or scroll down if on mobile).
And/or become a Patron, by clicking here: patreon.com/join/electroverse
The site receives ZERO funding, and never has.
Any way you can, help us spread the message so others can survive and thrive in the coming times.


Grand Solar Minimum + Pole Shift